Artificial Intelligence Knowledge Today
General Information
The era of artificial intelligence has finally arrived. It has become a true challenge for global academic institutes, governments and top tier enterprises. As the programming languages, computing platforms, basic theories, virtualization and container technology around AI have become matured, it has proved that being familiar with the essentials, practices, tools, applications and trend of AI will be a must-have skill for school students, graduate students, employees and people who want to have a career of AI. You can adjust yourself immediately in your career in this ever-changing world if you have a deep understanding of AI technology. You will have an advantage among others in the age of surging technologies coming everyday.
This international certificate not only tests your basic understanding of AI, it also focuses on AI algorithms and the math behind it. When you receive the certificate, you will be proved to have the ability of having basic AI comprehension which can help you in your career.
Examination Content
AI Essentials
Perception
Linear Regression
Logistic Regression
Classification
Neural Network and Perception
Deep Learning and Feedforward Propagation
Gradient Descent and Back Propagation
Optimization of Deep Learning
CNN(Convolutional Neural Network)
RNN(Recurrent Neural Network)
GAN(Generative Adversarial Network)
Examination Date and Registration
Please consult your national distributor.
Certificate Sample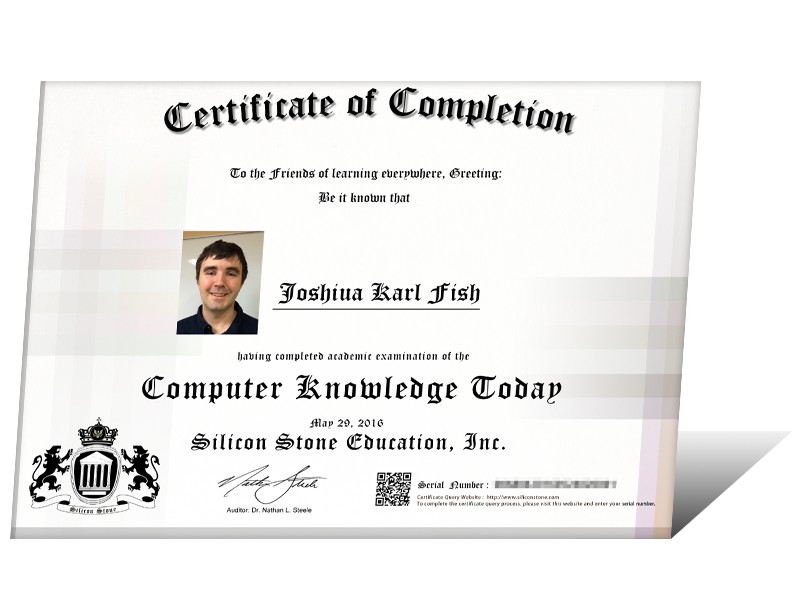 Scoring
There are a total of 80 questions.
The True/false section has 20 questions, multiple choice section has 60 questions.
Each question is worth 20 points resulting in a total possible score of 1600 points.
1120 is the lowest passing score.
Examination Time
60 minutes