CSS3 Knowledge Today
General Information
There are many tools for designing a website, but the most fundamental undoubtedly will be HTML. Specifically, for information technology student or web designers, when you understand HTML, you can fully understand the complete methodology of designing a website, and the meaning behind its structure. In addition, you will be able to design a website that is easily assessable from search engines.
In short, the CSS3 International Certification is an expansion of the HTML5 International Certification. Under W3C's official structure, a website's content and appearance are separated. CSS3 is responsible for the appearance of a website, and is especially applied to large websites.
Upon passing this test, the CSS3 Certification indicates your capability in designing and ability in browsing and skimming large HTML5+CSS3 documents.
Examination Content
CSS3 basic knowledge
Text font application
Content outline application
Background and frame application
Color and gradient application
Animation application
2D and 3D transform effects application
Examination Date and Registration
Please consult your national distributor.
Certificate Sample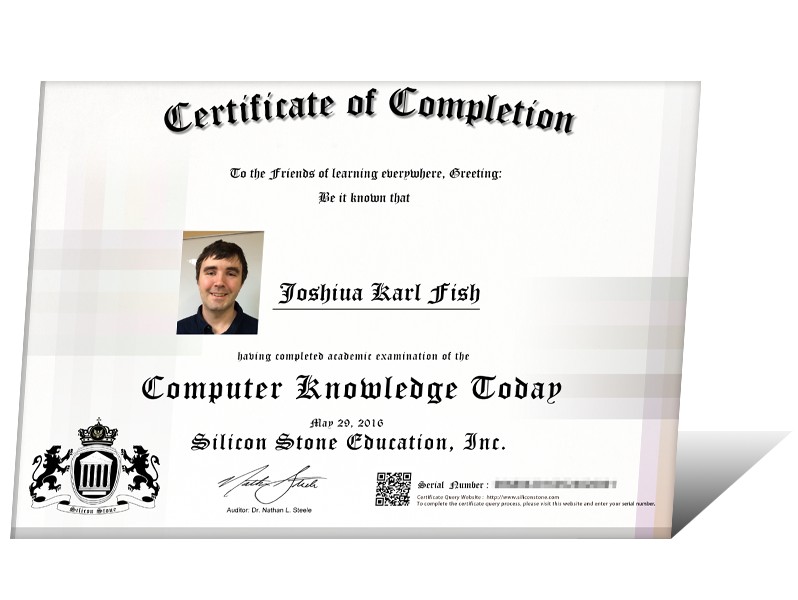 Scoring
The exam contains a total of 60 questions.
20 true and false, 40 multiple choices.
Each question is worth 20 points, leads to full score of 1200 points.
Minimum passing score is 840 points.
Examination Time
60 minutes