Interior Design Using AutoCAD
General Information
AutoCAD is the rudimentary and the most important software program to master if you want to become a successful interior designer. By using AutoCAD, an interior designer can easily and precisely create professional looking graphic designs, floor plan drafts, and construction drawings. A well put together plan not only can enhance your presentation; it can also eliminate possible construction errors.
Examination Content
AutoCAD interior design and related navigation
Blueprint reading
AutoCAD block
AutoCAD layer managing
AutoCAD properties managing
Interior structure drawing with AutoCAD
The construction drawing with AutoCAD
The elevation drawing with AutoCAD
Measuring and annotation with AutoCAD
Layout and printing of interior designing graphic with AutoCAD
Examination Date and Registration
Please consult your national distributor.
Certificate Sample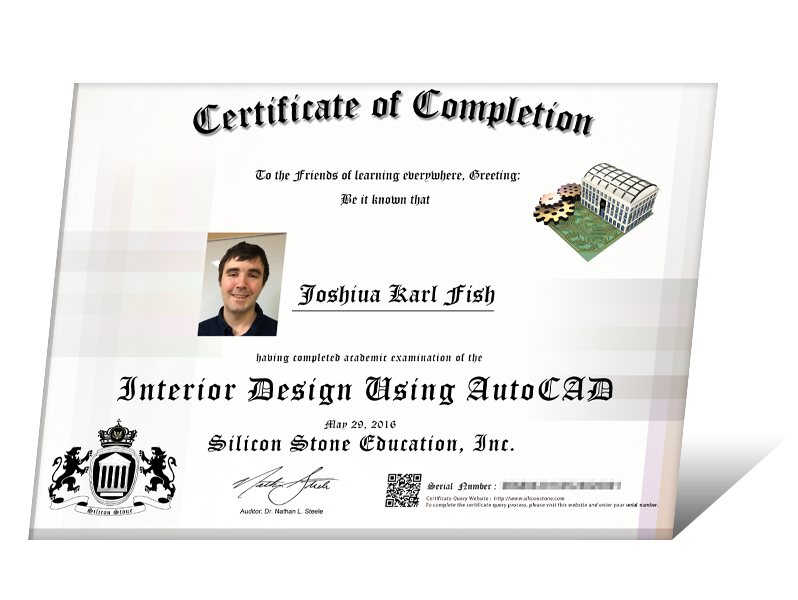 Scoring
The exam contains a total of 60 questions.
20 true and false, 40 multiple choices.
Each question is worth 20 points, leads to full score of 1200 points.
Minimum passing score is 840 points.
Examination Time
60 minutes