Manager of Hospitality
General Information
For our Hospitality, academic certification, our team of experts have prepared questions for all of the related subjects and skills from this subject. We are confident that the Lausanne's Hospitality Academic Certification will become an authority and standard in the industry.
Examination Content
Introduction to a Hospitality career
Tourism
Hotel business operating rooms
Catering business and management
Alcoholic and non-alcoholic beverage management
Gambling business practices
Business conferences and exhibitions
Hospitality Marketing and Human Resources
Examination Date and Registration
Please consult your national distributor.
Certificate Sample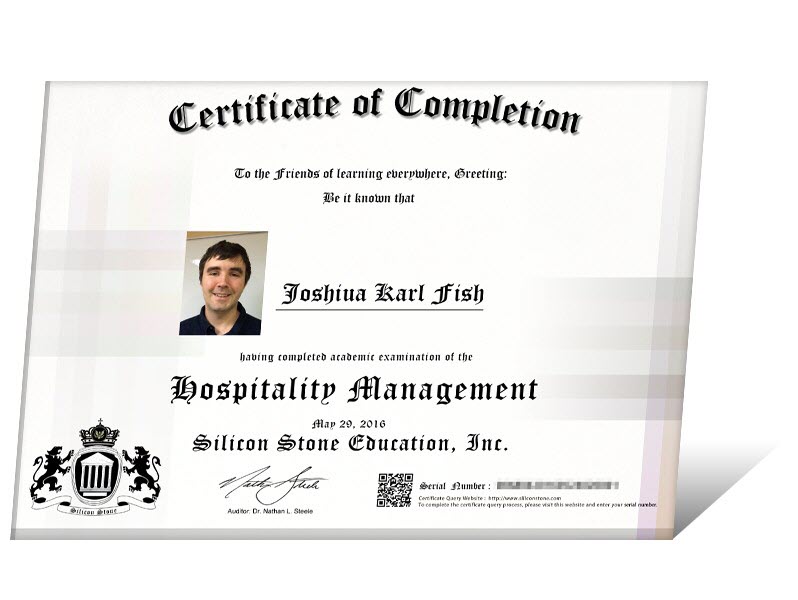 Scoring
The exam contains a total of 80 questions.
40 true and false, 40 multiple choices.
Each question is worth 10 points, leads to full score of 800 points.
Minimum passing score is 560 points.
Examination Time
60 minutes